Caroline Sakai made her seventh trip to Kigali and Bumba, Rwanda with  two other TFT practitioners from Hawaii and one from California visiting Rwanda for the first time:  Debra New, executive director of the Nalaniikaleomana Foundation  which funded the mission; Dr. Carlann Defontes, who works  as a medical doctor for the Veterans Administration on Molokai and does national  VA trainings, and Stephanie Sakai who is Caroline's daughter.  Rwanda is prospering with more economic developments:  new buildings under construction especially in Kigali, new roads being built, new businesses being created, and numerous foreign investors developing  industries and technologies within the country.
Father Jean Marie Vianney Dushimiyimana and Father Augustin Nzabonimana took us to our first destination to pay our respects at the Kigali Genocide Memorial — a somber and educational memorial which documents the history of genocides in Rwanda, Germany, Cambodia and other countries.  The exhibitions describe the events that preceded genocides, precursor warnings, the inciting of discrimination and divisiveness which contributed to the horrific atrocities.  The lessons found here confront us with the consequences, when efforts are not made to preserve peace, unity and success for all.  We were inspired by testimonies of amazing grace, the power of forgiveness and reconciliation, and the remarkable potential for resiliency.
Pastor Celestin Mitabu then took us to the Institute for Disabled Children (Inshuti Zacu) where Sister Emeritha Myirandayezeye and the physical therapists, nurses and other sisters have been doing admirable work with the vulnerable children who have neurological, mental and physical challenges, including fragile bone syndrome.  They have done inspiring work despite limited funds and medical resources.
We also met with Nicolette Nsabimana, who gave us a tour of the Center Marembo, the soon-to-be-opened community health and rehabilitation center for street children and victims of abuse.  This center will provide many needed and currently unavailable services:  psychosocial and medical rehabilitation, care for victims' children, educational or vocational training, assistance with income generation, business plan development or training, and reintegration into family and community.
The following two days we helped Pastor Celestin Mitabu with Algorithm Training at the Kigali Institute of Management (KIM), training over 100 new practitioners, including university students, nurses, psychologists, and nuns.  Adrienne Nahayo from Izere Center in Byumba came to assist.
The next two days we helped Pr. Celestin train almost a 100 more practitioners, including university students, social workers, and psychologists at the Integrated Polytechnic Regional College (IPRC Kigali).   Kabayita Musinga IPRC Counselling and Guidance Officer attended and addressed the students at this Algorithm Training.  Pr. Celestin and his Red Cross teammates provided a demonstration and reenactment of the procedures and treatments administered at the genocide memorials when overwhelmed participants faint or become hysterical.








The affected person is carried to an assessment room, and the person is placed on a mat and assessment is made by the Red Cross workers to rule out medical emergencies.  Then one TFT practitioner voice quietly talks to the person while the appropriate meridian points are tapped until the person recovers enough to sit up.  Then when the person is able to sit up they are moved to the next room or area where they are seated in a chair and calmly taken through the trauma plus rage plus guilt (or whatever is indicated) treatment and encouraged to tap on themselves as soon as they are able to do so.  Once stabilized and recovered, they check on anything else that may be immediately needed, and if stabilized, the person then can go to a quiet room to rest until they are ready to rejoin their family or neighbors at the memorial event. 
Since the incorporation of TFT teams and TFT interventions into the Red Cross procedures, the number of genocide memorial ambulance to hospital visits has been reduced from about two dozen each time, down to an occasional one or two with actual heart conditions etc.
We then traveled north of Kigali to Mutete which had suffered more atrocities than other sectors of Rwanda.  They had a memorial site there for 1400 deceased with several remains in each flag-draped coffin.  They had not found many of the victims, until they were later told by their killers where the bodies were buried, and the personal articles of clothing and jewelry were used to verify the identities of those buried there.  After treatment from Adrienne and Izere team the 4031 widows are now helping themselves to sustainability with raising pigs and cows, planting seeds for vegetables, and developing biogas.  Mutete has a model village where survivors and the genocidiers are now living together side by side in the identical homes, some even built together with help from others in the village.
Father Augustin Nzabonimana and Adrienne Nahayo led a review of TFT for 30 Rwanda Correctional Service (RCS) personnel from the 13 correctional centers from all the provinces in Rwanda.  Some had traveled over 6 hours by bus and motorbike taxi to get to the training Centre FIAT from their RCS sites.  We taught TFT toxin treatments in response to the class interest in addressing addictions and toxins.  It was joyful to hear from them how they have been using TFT in their centers, including the progress made by one of the most complex cases encountered last year.  The case involved a young un-socialized man who had survived alone in the forest for 20 years since probably around age 4.  He had been attacking people who tried to help him, but was able to calm down with the suggested interventions.  He has now moved out of corrections to rehabilitation services.
The working partnership between RCS and the Byumba Diocese is a model of successful cooperation, providing tools which can be used by anyone to transform their lives regardless of their situation or circumstances.  This was exemplified when all the RCS staff went to the Izere Center (Center of Hope) in Byumba to meet and work with the widows and single mothers there from the Ninyawimana Parish.   RCS therapists expressed gratitude for the experiences of helping widows and single mothers with their children and babies, and getting warm expressions of appreciation from them.  The widows and single mothers were appreciative of the RCS staff, many of whom had traveled from afar to meet and work with them.
The mantra of practice, practice and more practice making for greater ease and facility in utilizing the protocols of TFT was reinforced for all, as in a relatively short span of a couple of hours about 300 were treated with participants ending with smiles, handshakes, high fives, or hugs.  Testimonials by the Widows Cooperative related the journey from being unable to function after the genocide despite efforts for help with financial assistance, housing and sustenance prior to their treatment with TFT for PTSD, anger, survivor guilt, etc. to their transformation becoming successful farm owner-managers, entrepreneurs, and business women who were able to support themselves and thrive.  They epitomize the motto seen on the shirts of the TFT practitioners:  from Trauma to Sustainability. The Widows TFT Support Group is now coming together to help the Single Mothers TFT Support Group which is struggling with discrimination, repeated traumatization, and poverty.
We then journeyed to the west to the Nyakiriba Correctional Center in the Rubavu District.  142 inmates have learned TFT and gave testimonials of their progress in a center with 6000 inmates with differing needs including HIV, Teens, Seniors, Mental Problems.  The inmates are having 30 minute one-on-one TFT sessions.  Testimonials included an inmate who had been mute since the 1994 genocide who now was able to speak; and a survivor who had been hearing voices since the genocide and stayed isolated in his bed all the time, who had not been helped on medications over the years, but who now is socializing with others.
We then went to the Musanze Correctional Center in Gereza Ya Musanze where there are 2016 inmates, including men, women and children under three (the children are allowed to be with their mothers as babies until age 3).    Testimonials included a drug addict who came to realize why he started using drugs after TFT treatments and worked on the underlying issues; a depressed 86 year-old who was imprisoned at age 72 and had been unable to sleep until TFT treatments; a woman who is in for life and worries about her children but found help with her anxiety and acceptance of her situation; a woman helped with her anxiety; and a man who had been daily fighting about being wrongly accused and having to spend his life in prison who came to acceptance of his fate and finding he could have new meaning and purpose in his life helping others with TFT.  Pastor Celestin Mitabu made the several hour journey to Musanze to join and support the Byumba team but due to an unexpected delay of our not being able to enter the facility for two hours, he had to start his return trip back to get back to Kigali while late buses were still running.
The total RCS inmate population is approximately 60,000, with the largest correctional center holding 12,000, and the second largest 11,250.  Each district in Rwanda has its own center.  Rwanda has 3 prisons that hold children, 2 have only women, and 2 have men and women on the same grounds.  Sentences range from 5 years for bribery (offering as well as taking bribes), 10 years for robbery, 15 years for rape, life sentence for murder, 3 years for abortion before 3 months gestation, life sentence for abortion after 3 months.  The inmates receive vocational training, including sewing instruction and construction training.  Meals are mainly beans, rice, maize, and vegetables.  Mothers and children also receive porridge with milk.
RCS will be expanding their mental health and health staffing and will be needing training and advanced training for their staff with TFT.  They have demonstrated the power of TFT in helping to transform the prisons, and as seen in the villages with the widows and others, move people from despair and loss of hope to having renewed vitality, focus, enthusiasm, hope and ability to concentrate and move forward to productivity and sustainability.  For those who will be released from the correctional centers after their sentences are served, they are expected to go out into their communities to help others who are still in need of help.  This will be the completion of the cycle of transformation which started with the orphaned children, community leaders, widows, survivors, single mothers, inmates…..and full circle with everyone reaching out to help those in greater need.
What an incredible transformation of a nation from despair from trauma, to hope for recovery, to sustainability, to altruism and helping others.  Indeed as we noted how they have become a model for us and the world, exemplifying how we may all heal from trauma and rise to then help others, they sincerely said, thank you and how can we give back to help you?
(P.S.  The Rwandans assistance with the research on PTSD has already helped us start on the path to follow their example of taking TFT into the universities, schools, medical establishments, etc.)
Respectfully submitted,
Caroline E. Sakai, PhD
With thanks to TFT Hawaii teammates
Debra Nalaniikaleomana New (Nalaniikaleomana Foundation which raised funds for this mission and assisted with training)
Stephanie Sakai (logistical, technical, and training help)
Dr. Carlann DeFontes (medical advisory and training help)


Joanne Callahan MBA
President
Co-developer of Thought Field Therapy®, and CEO of Callahan Techniques, Ltd. Joanne is a graduate of the University of California Santa Barbara and received her MBA in Healthcare Administration from California State University San Marcos.
She is Director of the Thought Field Therapy Training Center and publisher and editor of The Thought Field, a quarterly newsletter and Tapping for Humanity, a quarterly e-zine for the TFT Foundation. She is trained in TFT at the Advanced and Voice Technology levels and the only person other than Dr. Callahan certified to teach all levels of TFT.
Joanne Callahan co-authored Thought Field Therapy and Trauma: Treatment and Theory, and Stop the Nightmares of Trauma (with Forward by Jack Canfield, co-author Chicken Soup for Soul® Series), and Chapter 12, Thought Field Therapy: Aiding the Bereavement Process, in Death and Trauma: The Traumatology of Grieving and Tapping the Body's Energy Pathways.
Joanne is President of the TFT Foundation, USA and on the board of directors for the UK chapter.

Mary Cowley PhD
Secretary
TFT –VT diagnostic support, consultations and training
Trainer, Optimal Health advanced TFT course
Developer, Tapping Into The Soul workshop
President, Association for Thought Field Therapy, 2003-2006
Secretary, ATFT Foundation, 2003-2008
Treasurer, ATFT Foundation, 2008-present
Treasurer-Secretary, TFT Foundation, 2010-present
M.S. in Education, University of Southern California
Ph.D. in Psychology, University for Humanistic Studies
Certification in Clinical Hypnotherapy
Certification in Thought Field Therapy Diagnostics (1997)
Certification in Thought Field Therapy Voice Technology (2000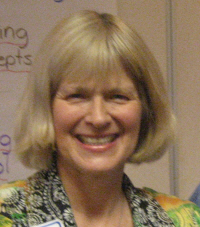 Jennifer Edwards
Treasurer
Jenny Edwards has searched her entire life for increasingly effective healing practices. When she heard of Thought Field Therapy in March 1997, she knew that one of her missions was to take it into Third-World countries. The following summer, she became trained in TFT Algorithms. As she began using it, she was impressed with the immediate results that it produced. In January 1998, she took the TFT Diagnostic training from Dr. Callahan. She began conducting trainings in the Denver area in June 1998.
She happened to be training a group of people in Nairobi, Kenya in August 1998 when the American Embassy was bombed. She was able to go to Kenyatta Hospital and help trauma victims eliminate their trauma, flashbacks, and pain from the bombing. Since then, she has given trainings around the world in French, Italian, Spanish, and English.
In 1999, she became trained in Voice Technology. She also holds Master Practitioner certification in Neuro-Linguistic Programming, as well as Clinical Hypnotherapist certification.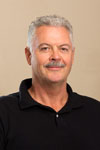 Douglas Garrison
Director
Healing through Balance
Albuquerque, NM
505-898-5923
Douglas has been working with energy since he was 5 years old.  He is certified in Thought Field Therapy at the algorithm, diagnostic and advanced levels. Douglas is trained in Optimal Health, a program for treatment and self-testing procedures. He has been using TFT Voice Technology as a way to empower his clients to reach their fullest potential through balance since 2011.
He has worked with a variety of clients and enjoys a high success rate of helping people with both physical and mental traumas though autonomic balance and using Heart Rate Variability monitoring.  He also works with people striving to reach their full potential in sports, business and spiritual endeavors.
Douglas pursues his interests in the field of consciousness through both science and spiritual modalities.  He enjoys inventing and building working movements of mechanisms, both mechanical and energetic.  Douglas loves to study water and the way it records consciousness and is influenced by the works of Gerald H. Pollack and Masaru Emoto.
Certification in Thought Field Therapy, Advanced,  November 2011
TFT Voice Technology diagnostic support, consultations and treatments
Developer of tapping workshop:  Healing Through Balance
Director, TFT Foundation Board of Directors 2016
Speaker at the Electric Universe Conference in Phoenix, June 2016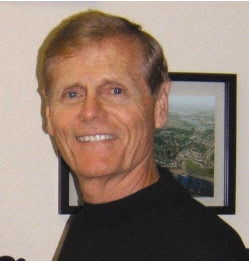 Bruce Paton PhD
Director
Bruce holds a BS in Engineering, and two advanced degrees in Business. His business career encompassed 21 years at Procter & Gamble and 18 years with Frito Lay, retiring as a VP of Operations. In addition to TFT Board responsibility, he serves as a local Housing Commissioner and is President of his family foundation. Bruce and his wife Dariah teach, consult and run TFT support groups. They travel extensively and work hard to keep up with four grandchildren in Texas and Alabama.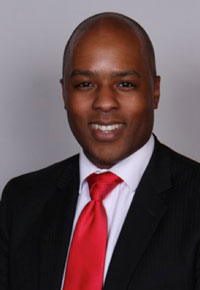 Oob Nding,
TFT-ADv, Director
Oob's life and career have taken him to very diverse environments over the past 15 years. He is a mechanical and industrial engineer by background, with an international experience delivering major capital investment industrial projects, most of which for one of the most recognized brands in the energy sector worldwide. Born and raised the first 15 years of his life in Gabon (central western Africa), Oob has lived and worked in France for over 15 years. After 5 years back in Gabon jump starting his current career, Oob moved to The Netherlands and later on to Alberta, Canada where he currently lives with his wife Sonia and their two young children.
With over 15 years of an international corporate career over 3 continents – at a rather competitive level – Oob has encountered multiple facets of trauma, anxiety, stress and more in the business environment. Not only has he lived these personally, he has helped countless numbers of colleagues through the same over the years. These past few years, it has become obvious to him that individuals performance at all levels of business organizations can greatly benefit from the power of TFT.
Oob is very much looking forward to applying this focus going forward, to help develop and promote business clients studies, wellness programs, and other opportunities yet to be devised. With an understanding that these business organizations also typically have well structured non-profit funding practices, Oob is looking forward to developing strategies to bring the TFT Foundation to these corporation's awareness. Furthermore, after a very heart-warming experience in Uganda in January 2014 on a mission with TFT Foundation UK, Oob is looking forward to opportunities to further engage with future trauma relief missions worldwide."
Oob Nding also serves on the UK board of directors.
The TFT Foundation UK
Westerdale House, School Fields
Hinstock, Market Drayton, Shropshire
TF9 2RQ
Telephone: +44(0)1952550688.
E-mail: r.robson2@btinternet.com
Our Mission: To help alleviate the mental suffering of those that have experienced trauma and pain.
We are the UK based non-profit making charitable foundation for the use of Thought Field Therapy (TFT).  As a body, we aim to support and promote the use of TFT by allowing access to those in most need and distress to help alleviate mental suffering, and to further research and education for the benefit of all.
As a charitable foundation we rely upon donations from people like you to help us continue our work.
Companies House registration 06121447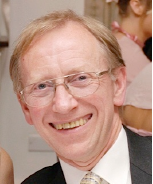 Chairperson: Howard Robson
Howard Robson is a retired Consultant Physician, Clinical Pharmacologist and Cardiologist. During his professional career he has occupied managerial and teaching posts, and has maintained an interest in research, having 50 publications in respect of cardiology, pharmacology and education. He has also developed many local initiatives, including pre-hospital emergency care and cardiac rehabilitation. He has had a long interest in the psychological aspects of disease, avoidance of the overuse of pharmaceuticals, and reduction in the medicalisation of individual's lives whenever appropriate. He is a Fellow of the Royal Colleges of Physicians of Edinburgh and London, and at present continues as examiner for the College examinations in the UK and abroad.
Howard is trained in Thought Field Therapy to advanced level, which he considers to be an effective, efficient and safe therapy for many conditions, and undertakes research to further the evidence base for Thought Field Therapy, so that it can be used more widely in the Health Service environment, and parts of the world suffering conflict and natural disasters, especially where resources are limited.
Howard has organised, and led, a major research project in Uganda, and has accompanied his wife Phyll on humanitarian missions in Haiti and Uganda. He has made several presentations at the Association of Comprehensive Energy Psychology (ACEP) annual conferences, and in 2014, was awarded the Annual ACEP Humanitarian of the Year award.
Howard is Chairman of the United Kingdom Thought Field Therapy Foundation.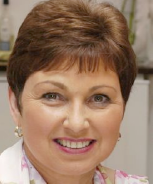 Secretary: Phyll Robson
Phyll held senior posts in the Criminal Justice System. She designed, implemented and managed a number of innovative projects to improve services provided to victims of serious crime. She was instrumental in setting up the first Child Witness Support Scheme in England. Phyll served on the Cumbria Criminal Justice Strategy Group emphasising the rights and needs of victims in the aftermath of serious crime. She has also worked as a Freelance Consultant in change management.
Since February 2009 Phyll has been deployed to Uganda as a member of the TFT Foundation UK team on three occasions. In July 2010 she travelled to Haiti to provide algorithm training to local people and to carry out as many treatments as possible to people affected by the devastating Earthquake.
Phyll frequently speaks at and attends conferences sharing her passion for all things TFT and its associated fields. Phyll also takes part in radio and television programmes.
Phyll is the Secretary/Treasurer of the TFTUK Foundation Board.
Directors:

Joanne Callahan MBA
Co-developer of Thought Field Therapy®, and CEO of Callahan Techniques, Ltd. Joanne is a graduate of the University of California Santa Barbara and received her MBA in Healthcare Administration from California State University San Marcos.
She is Director of the Thought Field Therapy Training Center and publisher and editor of The Thought Field, a quarterly newsletter and Tapping for Humanity, a quarterly e-zine for the TFT Foundation. She is trained in TFT at the Advanced and Voice Technology levels and the only person other than Dr. Callahan certified to teach all levels of TFT.
Joanne Callahan co-authored Thought Field Therapy and Trauma: Treatment and Theory, and Stop the Nightmares of Trauma (with Forward by Jack Canfield, co-author Chicken Soup for Soul® Series), and Chapter 12, Thought Field Therapy: Aiding the Bereavement Process, in Death and Trauma: The Traumatology of Grieving and Tapping the Body's Energy Pathways.
Joanne is President of the TFT Foundation, USA and on the board of directors for the UK chapter.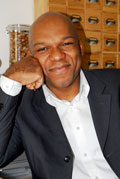 Ngub Nding
TFT-Adv, Natural Pharmacist, Researcher
After a childhood spent in Gabon, Central Africa, Ngub Nding graduated from the Université de Montpellier, France in both Pharmaceutical and Food Sciences. Early in his life, he developed a passion for holistic healing and dedicated the last twenty five years learning, researching and practicing different energetic modalities from martial arts, traditional Chinese medicine, kinesiology, reflexology.
After fifteen years of research and development in plant biology for the pharmaceutical and cosmetic industries, his encounter with TFT led him to chose to dedicate his life to apply and research this incredibly efficient technique.
Ngub Nding is trained at the TFT Advanced level and is the lead French trainer at the Bootcamp level. He serves on the board of the TFT UK Foundation.